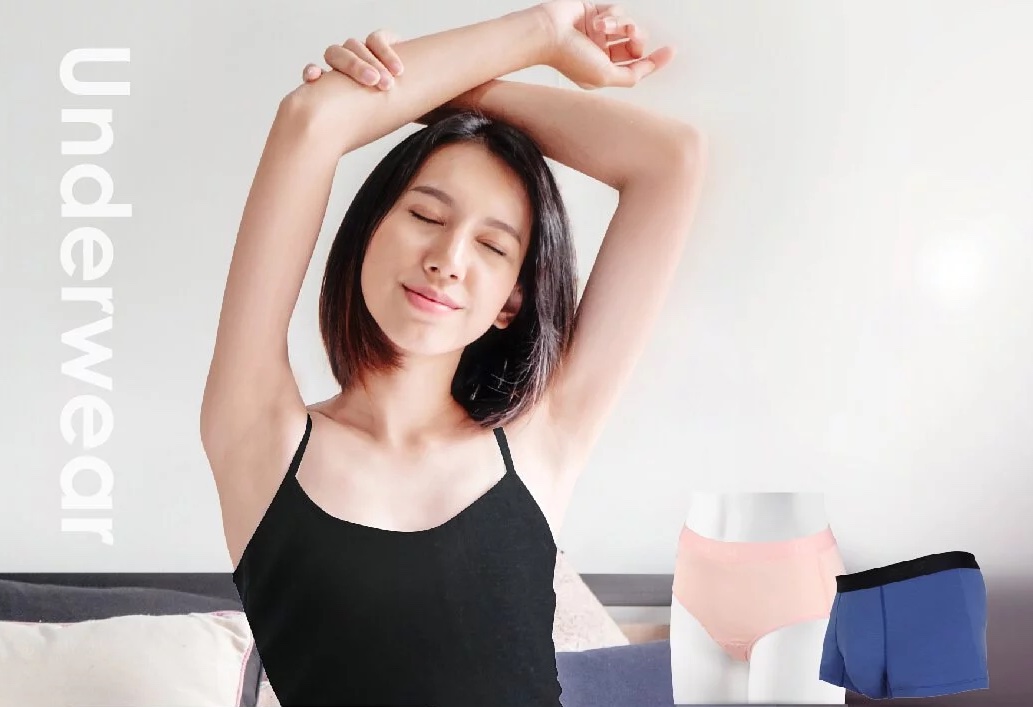 sNug Control Anti-Odour Inner Wear
Wide waistband design: Keep elastic and meticulously wrapped, giving you a complete sense of security
Meticulous inner sewing: no scratching on delicate skin, pants are not easy to loosen
Breathable and super soft: the delicate fabric feels to the touch and pampers the tender baby-like skin, making it as comfortable as a second layer of skin
Healthy PH value
H5.5 Japanese Functional Skin Care Deodorizing Fiber
S.Top + PH 5.5 Grade Fiber
Made of top-quality materials:
Lyocell Tencel
Breathable and sweat absorbent
Continuously decompose odours
Super elastic perfect covering
Skin-friendly without leaving marks
Suitable for sensitive skin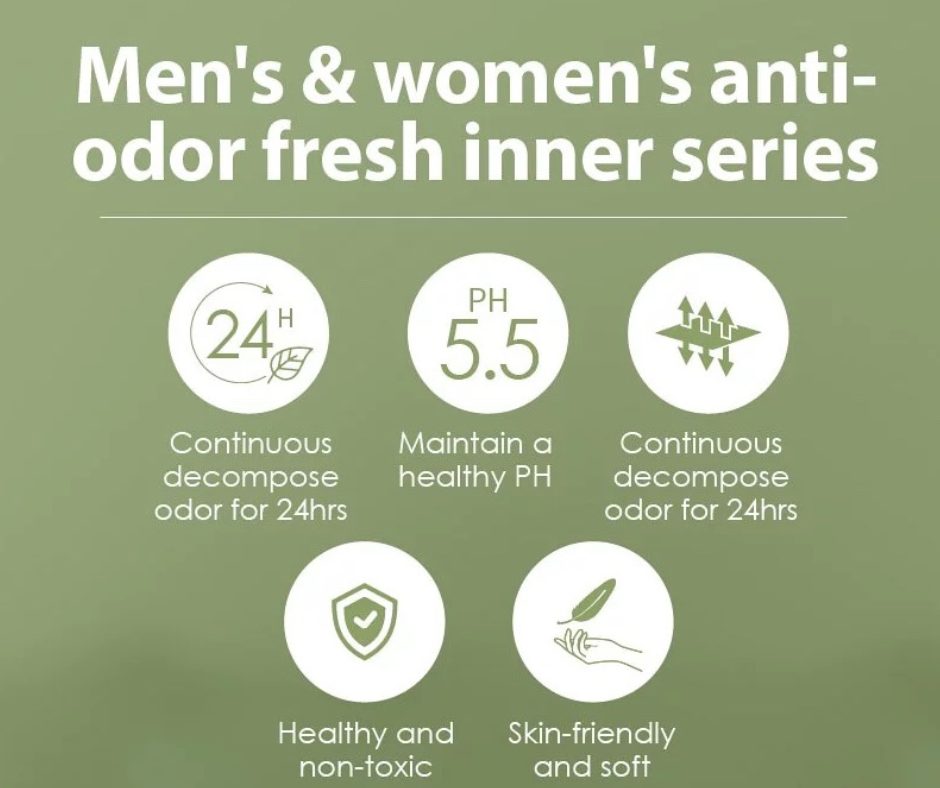 Why is Tencel a Good Fabric for Innerwear?
Certain underwear materials can be confining and non-breathable, leading to irritation, rashes, and infection, especially if you're already prone to those things.
Tencel fibers transport moisture directly to the fiber core, keeping the surface of your Tencel underwear dry.
The result: up to 2000 times fewer bacteria grow on Tencel fibers than on synthetic fibers, eliminating body odor effectively.