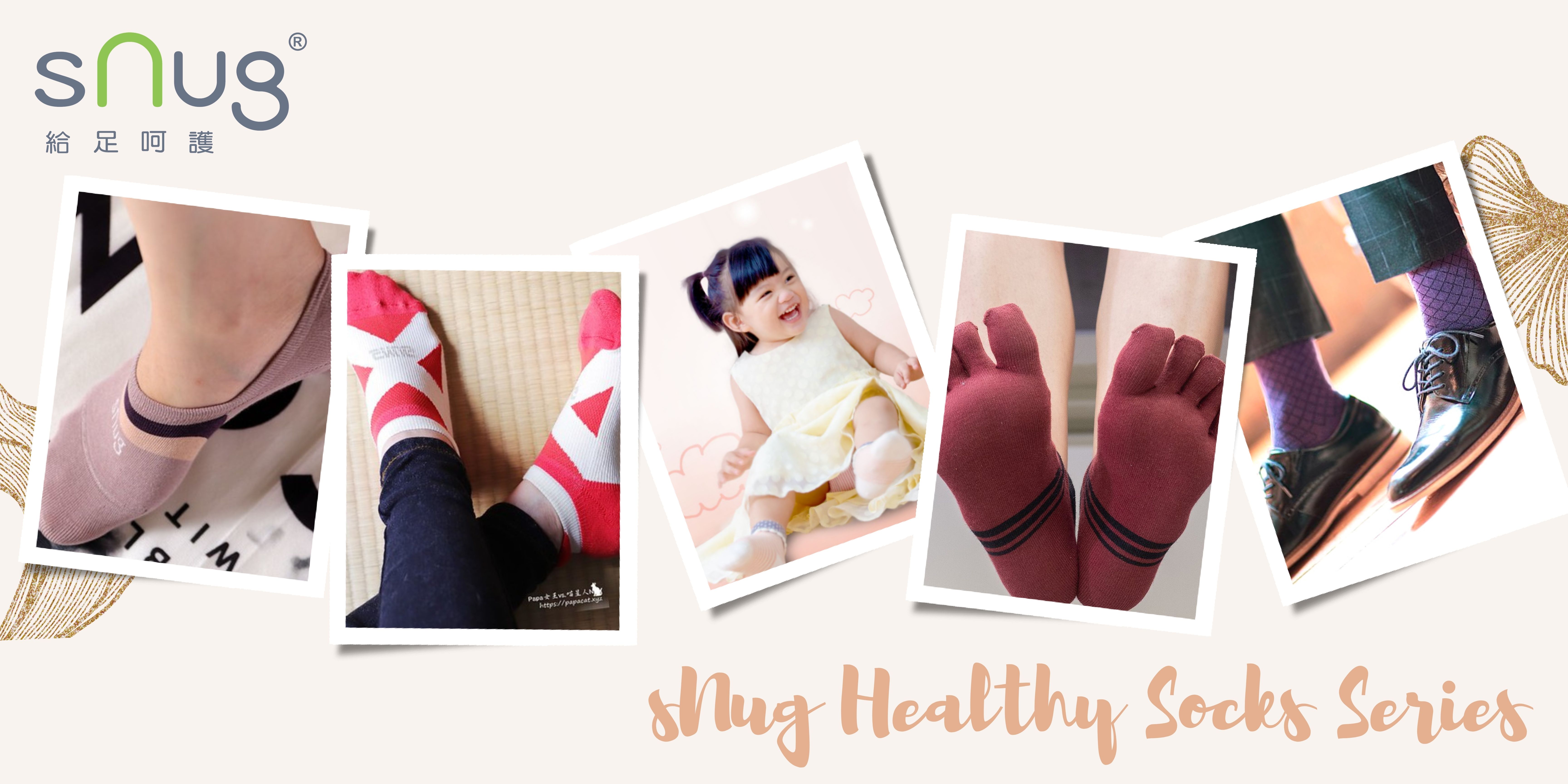 sNug's mission is to Turn normal socks into Exquisite socks.
Socks have always been the most underappreciated 'accessory"!
We choose clothing, underwear, and shoes carefully, but no one will care about the comfort and function of socks!
sNug would like to change your mind, and become the first to formulate precise specifications for socks according to the foot shape. We subdivided size to achieve comfortability, research healthy and effective deodorization technology, without using chemicals, and establish 13 inspection standards to eliminate harmful substances.
sNug technology Healthy Socks, is suitable for every age, from newborns to the elderly. 10 sizes are available, so can comfortably fit everyone's foot. Besides, its deodorizing power is verified by SGS and can reduce 99% or more of Ammonia's odor
And through the CNS15290 textile safety standard - the highest standard, even if the baby in the oral period accidentally bites the socks, parents don't have to worry at all, and all harmful substances are detected at 0, so you can buy it with confidence and use it with peace of mind!
We believe, protecting our health starts from the foot.